| | | |
| --- | --- | --- |
| | | |











40

May 17th, 2016
Kaname Madoka Trophy (Mahou Shoujo Madoka Magica)
by
Lunoz
with credit to Gamidame_K.

[Misc - Vertex, Import - Trophy]
Update log:
15-05-2016: Changed the MenCollDisply01.045 (2)'s px from 87x113 to 58x113.

14-05-2016: Changed the MenCollDisply01.045 (2)'s px from 61x113 to 87x113.
--------------------------------------------
Model by Gamidame_K
Pose by me

pf/menu/collection/figure(_en).pac
pf/toy/fig/PitR1.brres
pf/toy/fig/ty_fig_name_list(_en).msbin
pf/toy/fig/ty_fig_ext_list(_en).msbin
pf/toy/figdisp/figdisp.pac
pf/toy/figdisp/fig040.brres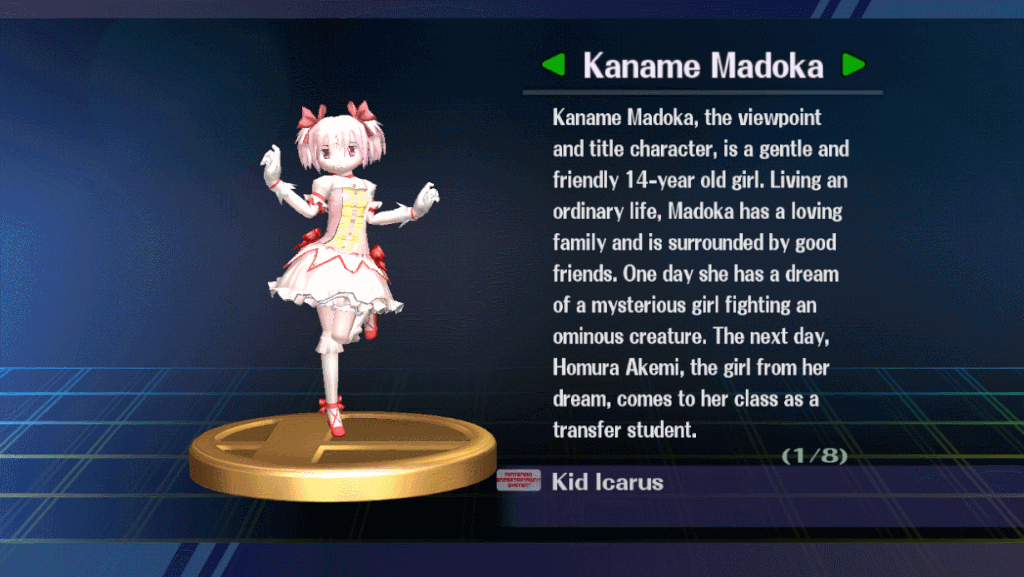 Some things to remember before reporting:
Please read the rules regarding Brawl Vault and reporting.
The following are examples of things that should be reported:

Broken downloads
Broken previews
Credit issues (e.g. using someone else's work without credit)
Usability issues (e.g. doesn't work).

Censored nudity does not need to be reported.
Reports should be clear. Don't write just "Sandbag"; explain the issue in full.
Please do not report an already reported issue. The list of current reports on this hack is below.
Please enter your report here.
---
Past Reports:
Filter by:


If you're sure you want to delete this entry, click "Yes" below. Otherwise, click "No" or close this dialog.


Visitors Online